Welcome To TechtalkRadio
Our most recent Television segment from KMSB Fox 11 to the left. In this weeks segment we were excited to get our hands on a Automatic Link from Automatic! We will tell you some of the features of the Link and why this is a great companion for the car. We also take a look at NiNite, a great site to go to for those looking to install and update your computer
More Video Segments →
Look For News Updates Here along with our Daily Tech Business Report
Updated 04/18/2014

New Reviews Coming
We will be taking a look at the HTC One (M8) from Sprint in the next week and a very cool keyboard from Logitech which extends the capabilities of your Home Smart TV's or Set Top boxes with the Harmony Keyboard! We will also be telling you more about Sony Vegas 13, The Samsung Galaxy S5 and Intuit TurboTax Deluxe!

Planning a Website
Andy post some basic and general tips to think of when getting ready to talk to a web designer about building a website and how to take a look at your favorite websites from the past.
Read Now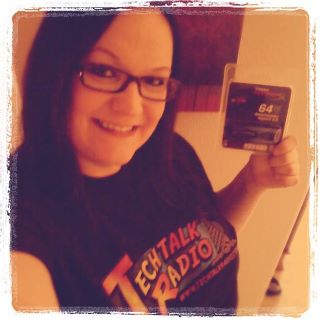 News Articles and Features:

NEWS: Recycle your Apple Products and It Could be a Win


BLOG: Just How Much does it cost to Make the Galaxy S5?


Author J.A. Hitchcock shares some Online Dating Tips


Clean Your Computer Day Facts and Tips from iOLO Labs


Andy Taylor KMSB Fox 11 Daybreak in Tucson


TechtalkRadio is a production of The TechtalkRadio Network. The Show is produced each week from Tucson, Arizona.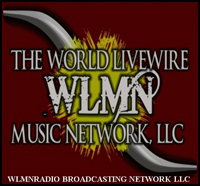 The Radio Show is available for Air on Broadcast Radio, LPFM and Cable Stations across the country. TechtalkRadio is featured on WLMN Radio with a One Hour program featuring Interviews and News.
Click here for How to
Get our Weekly Podcast and VideoCast

See our most recent editions of Audio and Video be sure to take a look under the "What's New" section to the left.
Please check out our Podcast on the Podcast
Page and videocast on the Live Video Section. When we produce a new show, We videocast Live! Check back for a schedule soon!
Andy Taylor from TechtalkRadio currently features a regular segment on Technology, New Hardware, Software innovations and Consumer Electronics on KMSB Fox 11 Tucson. Previous to KMSB, Andy hosted the Tech Tuesday segment on KOLD CBS Tucson and featured looks at Technology as well as location interviews from events such as The Consumer Electronics Show and Photoshop World.
Products Featured
Every other week, Andy Taylor visits to talk about the latest Consumer Electronics Gadgets
KMSB Daybreak Demo's
Andy Taylor here with KMSB Daybreak's Concetta Callahan showing off the Swappable cables on the 5HV3 Headsets from SteelSeries
The Nokia 1020 Windows Phone
While Andy Taylor is an iPhone user he recently recieved a Nokia 1020 Windows Phone to try out from AT&T. 4G LTE speeds and an awesome on board camera gave Andy something to rave about
SlingBox 350
TechtalkRadio recently took a look at the Slingbox 350. The product has come a long way from the original Slingbox that TechtalkRadio looked at way back in 2005
"I love Techtalkradio. The show is very entertaining with great information on the latest gadgets and great tech tips too. You'll laugh, you'll cry, but mostly you will geek out!"–Mike S - Tucson AZ
TechtalkRadio is my go to source for tech related updates and new products. I trust these guys to give me insight before I go out and purchase or update existing hardware, software, or games.–Amanda P - Upland CA
Excellent show, good to know tech info–BarbARA G - Tucson AZ
Informative and thorough, I feel like I've learned something afterward !–Samantha B - Tucson AZ
"WLMNRADIO & TECH TALK RADIO...A great way to enjoy your first cup of coffee in the morning!"–Roger Black Program Director WLMN Radio - Grafton West Virginia