Welcome To TechtalkRadio
This week, 04/20/2015 We featured a look at the new Samsung Galaxy S6 Edge Smart Phone. During the Fox 11 KMSB Daybreak segment, Andy Taylor took a look at the standout features of the Samsung Galaxy S6 powered from AT&T

A Brilliant 5.1 Inch screen, incredible battery life and features in the camera to help take incredible photos.
Andy Taylor also talks about the AT&T commitment to safer driving with tools to make it easier to not text and drive.


Updated 04/20/2015

TechtalkRadio Audio Coming

We had the pleasure of talking with Jim Barry of the Consumer Electronics Association, We will have a new Show this Week! Stay Tuned!

Planning a Website

Andy post some basic and general tips to think of when getting ready to talk to a web designer about building a website and how to take a look at your favorite websites from the past.
Read Now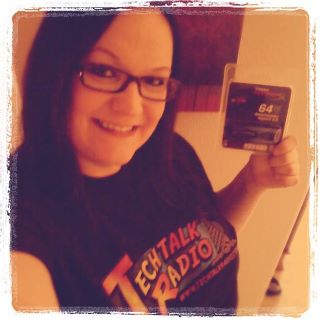 News Articles and Features:

REVIEW - Samsung Galaxy S6 Edge Product Overview


NEWS - Grand Theft Auto V Video Editor - Check out what you could create


BLOG - RockStar Games releases Grand Theft Auto V for PC - Great New Features!


ARTICLE - Sprint Launches Direct2You Service with More Cities Coming Soon


BLOG: Death and Facebook


VIDEO: Andy Taylor and the TechtalkRadio News Feature - Short, Quick and to the Point!


AUDIO: Andy Taylor on the Scott Sands Show on WSPD Toledo Ohio
Photo from This Weeks TV Segment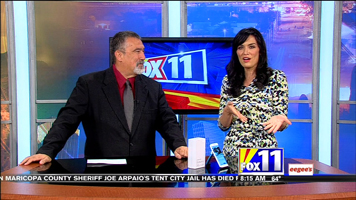 TechtalkRadio is a production of The TechtalkRadio Network. The Show is produced each week from Tucson, Arizona.
The Radio Show is available for Air on Broadcast Radio, LPFM and Cable Stations across the country.
Click here for How to
Get our Weekly Podcast and VideoCast

Please check out our Podcast on the Podcast
Page and videocast on the Live Video Section. When we produce a new show, We videocast Live! Check back for a schedule soon!
Andy Taylor from TechtalkRadio currently features a regular segment on Technology, New Hardware, Software innovations and Consumer Electronics on KMSB Fox 11 Tucson. Previous to KMSB, Andy hosted the Tech Tuesday segment on KOLD CBS Tucson and featured looks at Technology as well as location interviews from events such as The Consumer Electronics Show and Photoshop World.

gOOD fuN
Showing some of the latest in technology - The Roku Stream Stick - This segment from October 2014 - See the Video on Our Archives
Different Tech
Our goal is to cover as much Tech from different walks of life as possible. It's not all Computers or tablets!
One of the hardest to send back
We do get to take a look at a lot of different products, usually 30-60 days but this was one of the hardest, Asus GTX780OCII
SlingBox 350
TechtalkRadio recently took a look at the Slingbox 350. The product has come a long way from the original Slingbox that TechtalkRadio looked at way back in 2005
"I love Techtalkradio. The show is very entertaining with great information on the latest gadgets and great tech tips too. You'll laugh, you'll cry, but mostly you will geek out!"–Mike S - Tucson AZ
TechtalkRadio is my go to source for tech related updates and new products. I trust these guys to give me insight before I go out and purchase or update existing hardware, software, or games.–Amanda P - Upland CA
Excellent show, good to know tech info–BarbARA G - Tucson AZ
Informative and thorough, I feel like I've learned something afterward !–Samantha B - Tucson AZ
"WLMNRADIO & TECH TALK RADIO...A great way to enjoy your first cup of coffee in the morning!"–Roger Black Program Director WLMN Radio - Grafton West Virginia