Welcome To TechtalkRadio
Our most recent Television segment from KMSB Fox 11 to the left. In this weeks segment we take a look at the Jam Splash Wireless Bluetooth Speaker from HDMX Audio that puts out great sound and can be used in the shower and around the pool area. Mark Stine of KMSB Daybreak also gets his hands in the Duluth Trading TextPac for texting in Colder weather situations.
More Video Segments →
Look For News Updates Here along with our Daily Tech Business Report
Updated 12/07/2013

Welcome Justin!
TechtalkRadio Welcomes back Justin Lemme to the TechtalkRadio Network! Justin covers Console and Gaming System Reviews and also covers PC Reviews as well. Look for some killer reviews this week of the XBox One and Madden 25!

Website Update
We have not officially launched our new site so if you are here and checking it out, would love to get your feedback! More pages and NEW content are added daily!

New Audio Posted
New Audio - Author J.A. Hitchcock shares an article on Online Dating Safety. Be sure to check out her new book titled "True Crime Online - Shocking Stories of Scamming, Stalking, Murder and Mayhem"

New Reviews Coming
New Video Segments from KMSB Fox 11 are posted! We look at everything from 199 Tablets from Tablet PC Institute of America to a new Test Bench Case from Cooler Master!

Planning a Website
Andy post some basic and general tips to think of when getting ready to talk to a web designer about building a website and how to take a look at your favorite websites from the past.
Read Now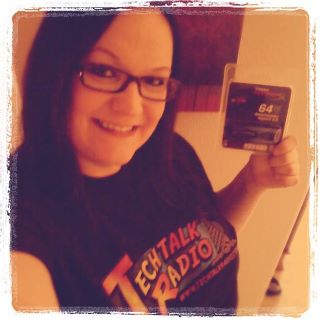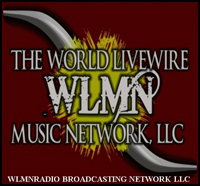 News Articles and Features:

Author J.A. Hitchcock shares some Online Dating Tips NEW AUDIO


Clean Your Computer Day Facts and Tips from iOLO Labs


Andy Taylor KMSB Fox 11 Daybreak in Tucson


TechtalkRadio

Audio

Rayven at San Diego Comic Con 2013
TechtalkRadio is a production of The TechtalkRadio Network. The Show is produced each week from Tucson, Arizona.
The Radio Show is available for Air on Broadcast Radio, LPFM and Cable Stations across the country. TechtalkRadio is featured on WLMN Radio with a One Hour program featuring Interviews and News.
This weeks show will feature a look at new products from SteelSeries as we talk with CEO Bruce Hawver and with CMO Jamie Kieffer. Other new products we've looked at include Chromecast, The Nexus 7, Epson Label Printing and The New AC Router from D-Link!
Click here for How to
Get our Weekly Podcast and VideoCast

See our most recent editions of Audio and Video be sure to take a look under the "What's New" section to the left.
Please check out our Podcast on the Podcast
Page and videocast on the Live Video Section. When we produce a new show, We videocast Live! Check back for a schedule soon!
Andy Taylor from TechtalkRadio currently features a regular segment on Technology, New Hardware, Software innovations and Consumer Electronics on KMSB Fox 11 Tucson. Previous to KMSB, Andy hosted the Tech Tuesday segment on KOLD CBS Tucson and featured looks at Technology as well as location interviews from events such as The Consumer Electronics Show and Photoshop World.
SteelSeries Featured
On 12/02/2013 We took a look at products from SteelSeries on the KMSB Fox 11 Segment. We featured the Sensei Raw Gaming Mouse, The Apex Gaming Keyboard and the 5HV3 Headsets See the Full Segment Above
KMSB Daybreak Demo's
Andy Taylor here with KMSB Daybreak's Concetta Callahan showing off the Swappable cables on the 5HV3 Headsets from SteelSeries
The Nokia 1020 Windows Phone
While Andy Taylor is an iPhone user he recently recieved a Nokia 1020 Windows Phone to try out from AT&T. 4G LTE speeds and an awesome on board camera gave Andy something to rave about
SlingBox 350
TechtalkRadio recently took a look at the Slingbox 350. The product has come a long way from the original Slingbox that TechtalkRadio looked at way back in 2005
"I love Techtalkradio. The show is very entertaining with great information on the latest gadgets and great tech tips too. You'll laugh, you'll cry, but mostly you will geek out!"–Mike S - Tucson AZ
TechtalkRadio is my go to source for tech related updates and new products. I trust these guys to give me insight before I go out and purchase or update existing hardware, software, or games.–Amanda P - Upland CA
Excellent show, good to know tech info–BarbARA G - Tucson AZ
Informative and thorough, I feel like I've learned something afterward !–Samantha B - Tucson AZ
"WLMNRADIO & TECH TALK RADIO...A great way to enjoy your first cup of coffee in the morning!"–Roger Black Program Director WLMN Radio - Grafton West Virginia